Nerf Overwatch McCree Nerf Rival Blaster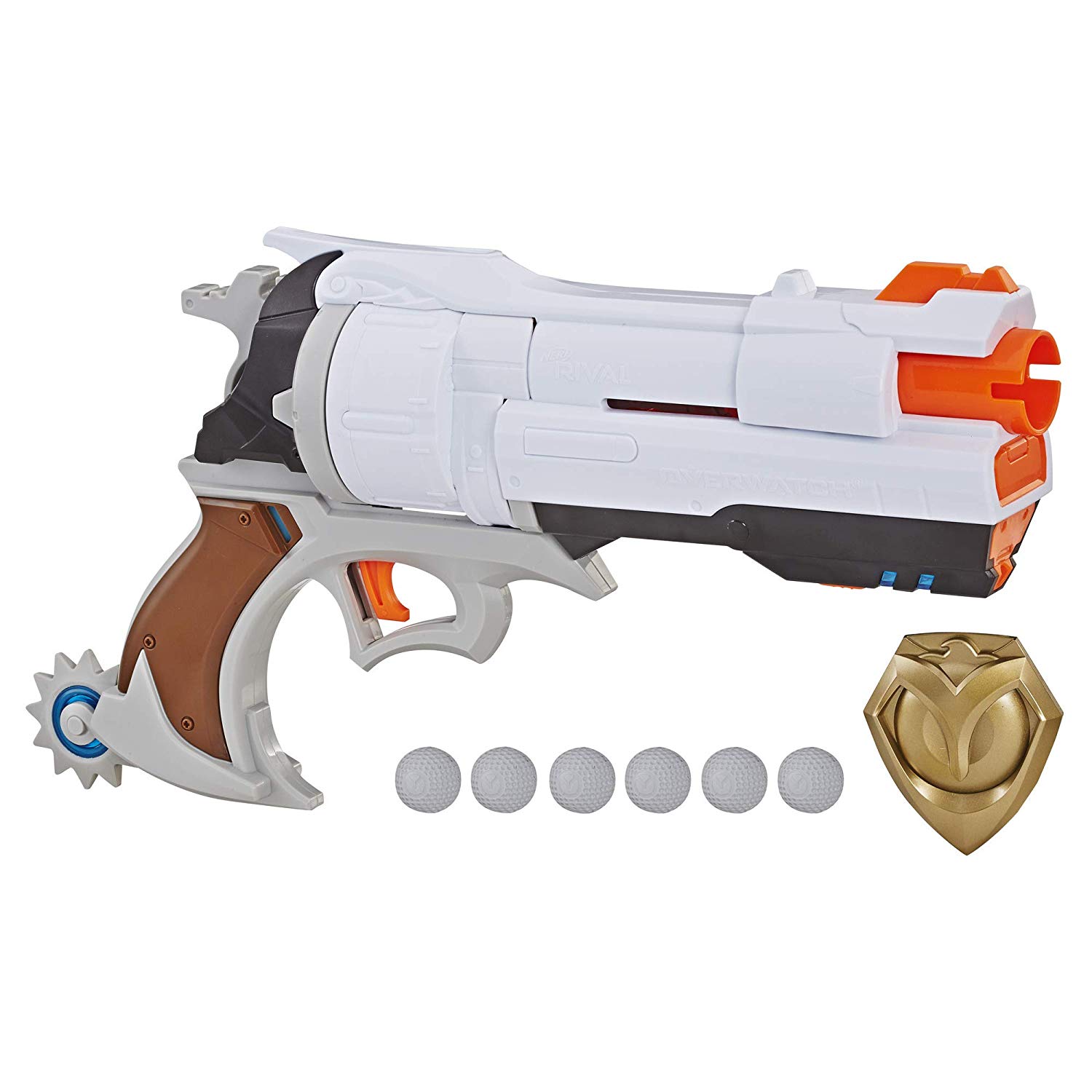 Nerf Rival Overwatch Blasters Overwatch fans, blast into battle with Nerf Rival Overwatch round-firing blasters that are designed in the style of signature weapons used by Overwatch heroes in Blizzard Entertainment's internationally acclaimed team-based action game. (Each sold separately.)
Take on the Role of McCree Take on the role of McCree with this blaster designed in the style of his signature weapon in Blizzard Entertainment's internationally acclaimed team-based action game. The single-shot blaster has a spinning spur on the handle and comes with a collectible die cast badge like the one worn by McCree in the game.
Swing-open Barrel and Reactive Hammer This spring-action blaster has a swing-open barrel and a hammer that moves when the trigger is pulled. It fires 1 round at a time at a velocity of 80 feet per second (24 meters per second). It comes with 6 Official Nerf Rival rounds. A trigger lock prevents accidental firing and a ready indicator lets you know when it's fully primed. Load a round into the blaster, move the slide to prime, and pull the trigger to fire. No batteries required.
Overwatch Hero McCree"Justice ain't gonna dispense itself." An iron-willed lawbringer, Overwatch's McCree hands out justice and fights for causes he believes in. With the Nerf Rival Overwatch McCree blaster, you can take your Overwatch action into the real world and take on the role of McCree in round-blasting battles!