Monopoly Junior: Disney/Pixar Finding Dory Edition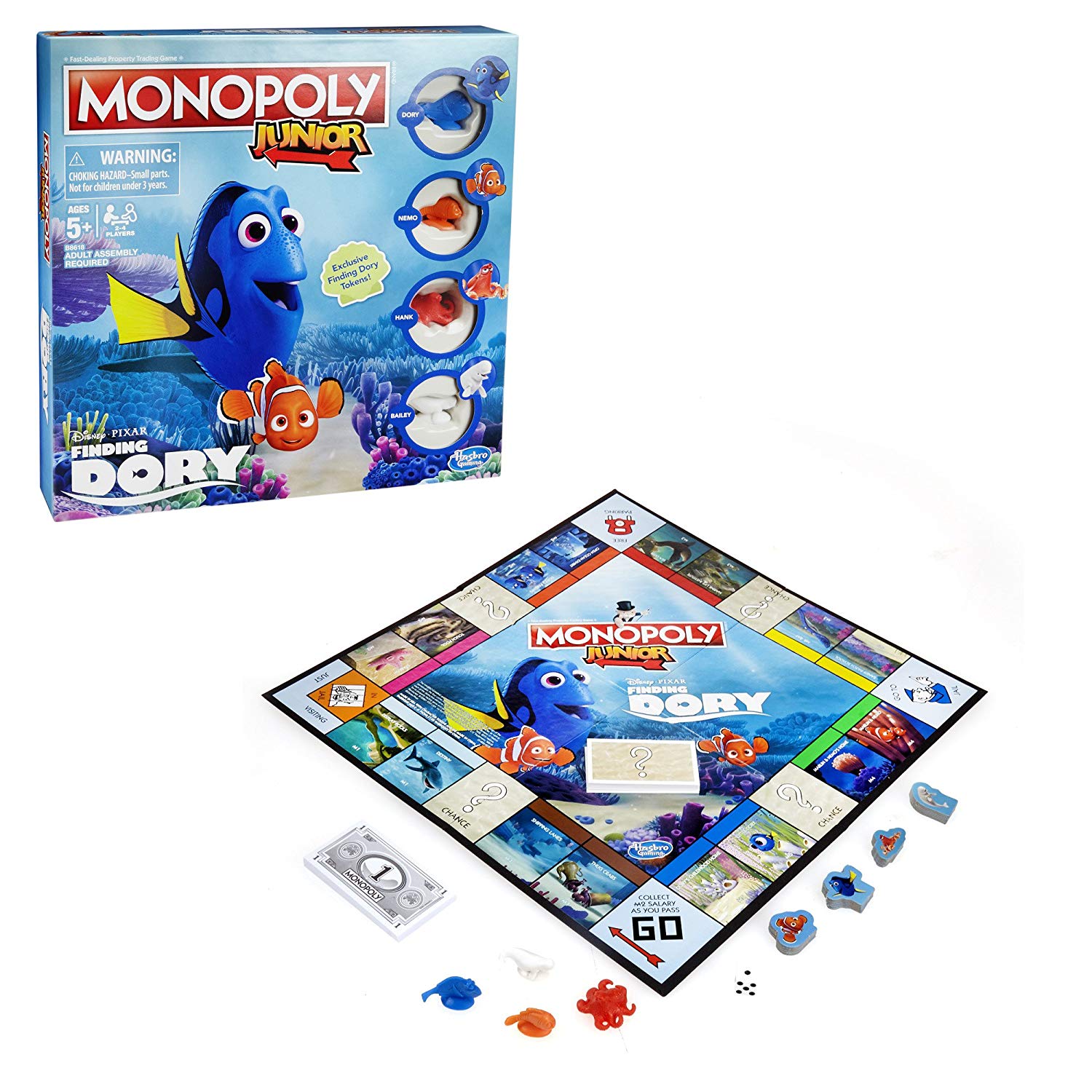 Kids can have a great time playing the Monopoly Junior: Disney/Pixar Finding Dory edition game featuring exclusive Finding Dory tokens. In this simple and fast version of the Monopoly game, players move around the board as Dory, Nemo, Hank, or Bailey. They can pretend to go on an adventure with their favorite Finding Dory characters as they explore the ocean and Marine Life Institute, buy available properties they land on, collect rent, and pick up Chance cards. The player with the most money at the end of the game wins! Finding Dory elements Copyright Disney/Pixar. The Hasbro Gaming and Monopoly names and logos, the distinctive design of the gameboard, the four corner squares, the Mr. Monopoly name and character, as well as each of the distinctive elements of the board and playing pieces are trademarks of Hasbro for its property trading game and game equipment

*Disney/Pixar Finding Dory theme
*Features exclusive Disney/Pixar Finding Dory tokens
*Like the classic Monopoly game but easier for kids
*Features properties from Disney/Pixar Finding Dory movie
*Includes gameboard, 4 character tokens, 24 Chance cards, 48 Character Markers, 90 Monopoly banknotes, 1 die, and instructions
*For 2 to 4 players.