Rental for Medela Sonata Smart Breast Pump (For 6 month Rent)
Medela Sonata, Medela's NEW double-electric breast pump with 2-Phase Expression Technology, is our smart breast pump designed with you and your baby in mind.
Smart Solution connects Sonata to our MyMedela app, your breast milk feeding resource for an instant connection to your personalized pumping dashboard. Real-time tracking of your baby's growth and pumping sessions, including unlimited access to evidence based lactation information and personalized content designed to help you reach your breast milk feeding goals.
Created to enhance your breast milk feeding experience, Sonata delivers:
More milk in less time with 2-Phase Expression Technology when double pumping, compared to single pumping.
Consistent pumping sessions featuring hospital performance, inspired by Symphony, in a personal-use breast pump.
Flexibility to choose from two clinically tested pumping rhythms for personalized comfort.
Quiet when you need it most for discreet pumping situations like on-the-go or late-night sessions.
Features & Benefits
Double-electric, daily-use breast pump: Designed for moms who pump several times a day
2-Phase Expression Technology with one-touch letdown button: Provides more milk in less time when double pumping when compared to single pumping in the expression phase
Smart: Connects with Smart Solution to the MyMedela app
Quiet: Our quietest personal-use breast pump allows for discreet pumping anywhere
Hospital performance: Inspired by Symphony
Touch screen display and control illumination: For easy operation
Rechargeable Lithium-ion battery: Convenient pumping anywhere, anytime
Adjustable timer: Helps you manage your busy lifestyle and pumping sessions
Reminder messages from the MyMedela app: Keep you on track and notify you when your pump battery is low
Responsive pump technology: Designed to optimize pump performance and efficiency
Two clinically tested pumping rhythms: Provides the ability to choose what is most comfortable and effective for you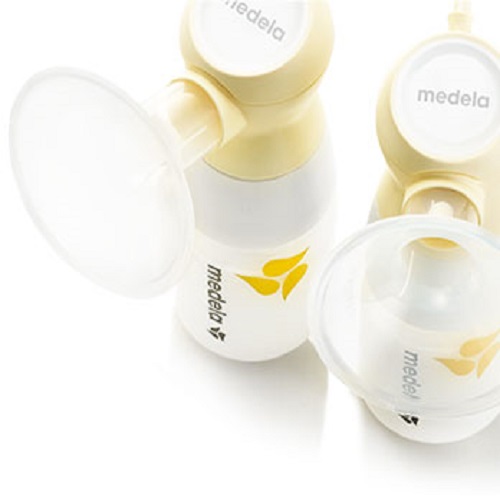 Dear Mom,
When you see this Mac2me.com RentAbreastpump Store
Yes!! Now MaMa can 'rent' a suitable breastpump and decide later to buy your suitable breastpump :)
6 Month rental for Medela Sonata Motor only
(Estimate RM6.66 per day)

RM 1,200.00

1 Pump kit set



RM 380.00

Deposit (Refundable)



RM 400.00

Total



RM 1,980.00
Important Please Read:
Monthly rental is calculated as if you rent from 15 March, you shall return on 14 April , 1 day extra will still be counted as next month will deduct from Deposit for another one month rental.
Rental Breastpump must use authentic Medela spare parts only..
Question:
1. Does the Breast Pump Rental include the bottles, breast shields and tubing?
Answer:
Yes, This 6 Month Rental for Medela Sonata is include New Medela spare part kit (double pumping system)


Question:
2. Can I use freemie collection cup connect with the rental breast pump?
Answer:
No,Only use authentic Medela spare parts.

Question:
3. How do I decide if I should I rent or purchase a breast pump?
Answer:
Whether you should rent or purchase a breast pump depends on many different factors. If you are planning on pumping for a short period of time, such as 1 - 3 months, it may be more economical to rent a breast pump. Another factor to consider is how often you will be pumping. For occasional pumping, many moms will opt to purchase a breast pump. If you had a premature baby who is unable to nurse, you will be pumping 8 - 12 times per day and a hospital breast pump is recommended to establish and maintain a healthy milk supply.


Question:
4. How long will it take for my order to arrive?
Answer:
Shipping time is anywhere within east malaysia from 2 - 5 business days