Earth Mama Angel Baby New Mama Bottom Spray 120ml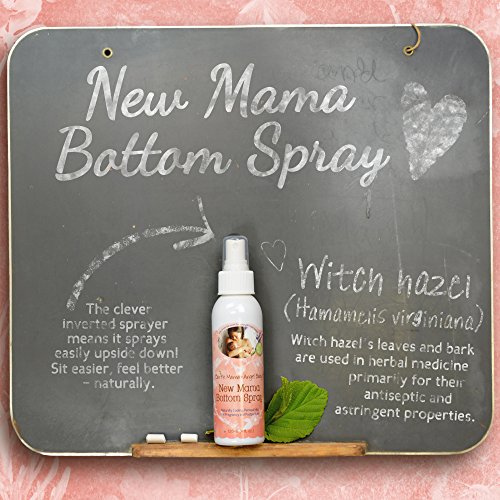 Earth Mama Angel Baby New Mama Bottom Spray
For speedy recovery after birth:
New Mama Bottom Spray is a cooling, refreshing perinea mist. It's all-natural ingredients include witch hazel distillate and antibacterial pure essential oils to help reduce swollen tissues and ease postpartum vaginal soreness, epitomizes and hemorrhoids.
Relief is at hand - spray this cooling mist onto your perineum as often as needed,especially after urination and bathing.
Sit easier, feel better - naturally.
No parabens or artificial preservatives

No artificial dyes, colorings or fragrances

Cruelty-free

Toxin-free

Vegan

Certified Organic Ingredients: Distilled water, witch hazel distillate, cucumber distillate, vegetable glycerin, lavendula officinalis and mentha piperita pure essential oils.